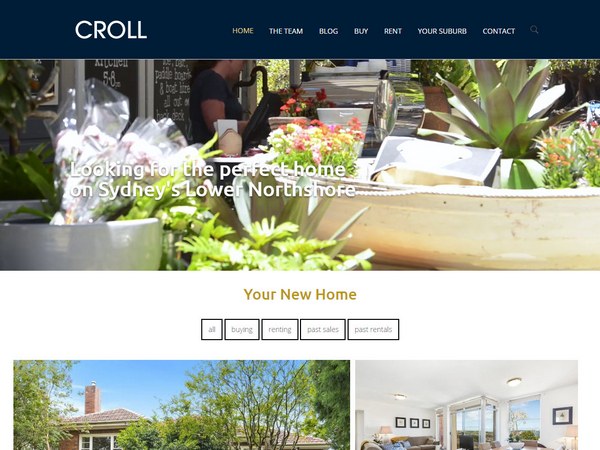 Virtual Creations has developed a powerful website package specifically designed for Australian Real Estate Agents.
Please take a moment to read through the ways that a Virtual Creations Real Estate website package can benefit you...
The quality that differentiates a Virtual Creations Real Estate website from any other real estate website is that ours are designed to save you time! This is made possible by the large range of features available to you once you've entered a property's details into your website.
These are detailed below.
Maintain your own website listings
You maintain your own website! There's no need to rely on a webmaster to keep your site up to date. It's so easy your secretary can do it! You simply go to your own website, log in to your secure administration area, and click a button to add the details of a new property, including:
Prices (a single price or a price range)
Address
Headline and Description
Feature list
Photos (as many as you want)
Inspection times
Listing dates
Contact persons
Once the details of your property are stored on the website:
The property is instantly displayed in your site's search results
Property details are automatically emailed to interested customers. One of the key features of Virtual Creations Real Estate websites is visitors to the site can subscribe and describe the sort of property they're looking for (location, price, number of bedrooms, etc). When you store your property details on your site, you can elect to have the details of that property automatically emailed to all interested subscribers. The emails are formatted to resemble pages from your website, with photos and your logo and colour scheme.
With one click print a window brochure for any property. Save hundreds of dollars that you would be otherwise paying to your print bureau!
With one click print Sales/Rental lists for your reception. No more getting your secretary to spend hours retyping these details into a Word document!
With one click upload all properties to Domain and RealEstate.com.au. Sick of having to retype all the details into both these sites as well as your own? With a Virtual Creations site, it all happens in one click! The data in your system is uploaded to the portals, including photographs!
With one click print completed Tenancy Agreements and Bond Forms. How much time do you spend filling in forms, when the details are already in your computer systems? Wouldn't it be great if you could locate a property and then simply click "Print Tenancy Agreement for this property"?
General Website Features
Full search/quick search. Sites come with a search page as standard, where all search options can be specified. Also, if you desire, your home page can include a "quick search" facility to get your customers straight to your listings.
Google Maps. Each property's page can contain an interactive map. You website can also contain a separate map showing all available properties (example).
News items. Post your latest news to your main home page with a couple of mouse clicks.
Featured Properties. Easily nominate any of your listed properties as "Featured properties", shown on your site's home page
Newsletter. You can upload PDF newsletters to your site and have them emailed to thousands of customers via your website's mailing list. Newsletters can also be easily downloaded by your customers direct from your website.
Downloadable forms. Tenancy application forms, repair sheets - any form you like can be easily downloaded from your site.
Online forms. You can nominate that some forms, such as repair requests, can be filled in directly on your website, and the details emailed to your office administrator, who can then assign them to a property manager (who will have that item appear in their "action list")
Recent sales. Listings of recent sales remain on your site for your visitors to see how successful you have been.
Virtual Tour support. We can integrate with virtual tour software to provide 360-degree panoramas and interactive property walkthroughs for your listings.
Slideshows. The photos you upload to your site can be presented in slideshow format.
Email this to me. Each of your listings will have a link on it where you visitors can click to get the details of the property emailed to whatever email address they specify. Emails are formatted with photos and your logo and colour scheme.
Staff profile. Each staff member can have their own profile on your site, including their contact details, a photograph, testimonials and an automatically generated list of recent sales.
Administration Features
Maintain your own content. The content of most of your pages, such as the page where you describe your business and your representatives, can be easily modified by you - as easy as using Microsoft Word.
Contact Managment. The site comes with a built-in, searchable Contact Management system, storing details on...

The vendor of each property
The buyer of each property
The solicitors of the vendor and the buyer
People who have expressed interest in each property
People on your mailing list

SMS facilities. The site comes with a built-in SMS facility, for sending individual SMSs, or broadcasting messages to certain groups of contacts
Open House Inspections module. This module tracks the contact details of each person that turned up to an inspection, the comments they made and the agent's comments. This information is collated into a report which is then emailed to the owner of the property. If the details of the property change (the asking price is reduced, for example), an email or SMS can be sent to all people who attended any inspections from that property informing them of the change.
Letters module. The system has a comprehensive "Form Letters" module. Certain events (such as an offer being made on a property) trigger letters to be printed (e.g. to the buyer, the vendor, their solicitors, etc). Letters can include:

Submission proposal
"Thank you for listing" letter
Offer notification letter
Offer acceptance letters
Exchange letters
Settlement letters
Post-settlement follow-up letter
Department of Fair Trading form (automatically filled in)
and many more..... (create your own at any time)

Promotion module. The system can track what is spent on each type of promotion (photography, print media advertising, etc) for a listing, and will create a report for each listing, with alerts for items that still require action.
Key register. See at a glance which key hook/pigeonhole is holding keys for which property.
Appraisals Report. This report shows a breakdown of property appraisals per month for all staff members and office as a whole, showing how many were converted, how many were lost, etc.
Sales Commissions Report. Calculate and track sales commissions payable to all staff and to the office

Pricing
Prices depend on which modules you want. Most of the features you see listed above are included in the standard package, but modules can be removed to save you money.
You can elect to pay one single setup fee up front that includes everything - and never pay anything again for the life of the site (unless you want new features), or, we can arrange annual payment terms to suit your budget.
Please
contact us
for the answers to any other questions you might have, or to arrange a no-obligation quote.
---
We can also help you with:
Hosting. If you already have an arrangement with a web hosting provider, we are happy to work with them to get your new site working on your existing server. However, you might like to compare our prices (Real Estate websites require the Virtual Platinum hosting package), as we may be able to offer you a better deal on hosting.

All our hosting packages come with an unlimited number of email addresses, so it's easy to create a personalised email address for every member of your staff, as well as one for rentals, sales, general enquiries, repairs, etc.

Domain names. If you don't yet have a domain name (something like YourAgency.com.au), we can take care of this for you. You just tell us what name you would like, and it's all handled! See our domain names page for prices.