Virtual Creations - Who We Are
Virtual Creations was founded in 1994 by Mark Virtue (right). Mark's background is in programming and software development, and he brings this experience and technical expertise to the business of developing websites.
Mark has always seen the Internet as a fascinating medium for the exchange of ideas and information, and soon decided to focus his technical creativity into the development of websites that are - like all good software - highly functional and useful for their owners.
To this end he spent many months developing a powerful and unique Content-Management System (software that allows a website's owner to maintain their own website content). This software was developed in such a way as to be suitable for deployment in any type of website, from singing groups to real estate agents.
Our business has grown, and Virtual Creations now employs two additional staff: Kathrin Longhurst, our resident artistic genius, responsible for making our websites look gorgeous; and Cyprien Clerc, our vastly experienced web-application developer/programmer. We also have a number of contractors working for us, doing marketing, bookkeeping, etc.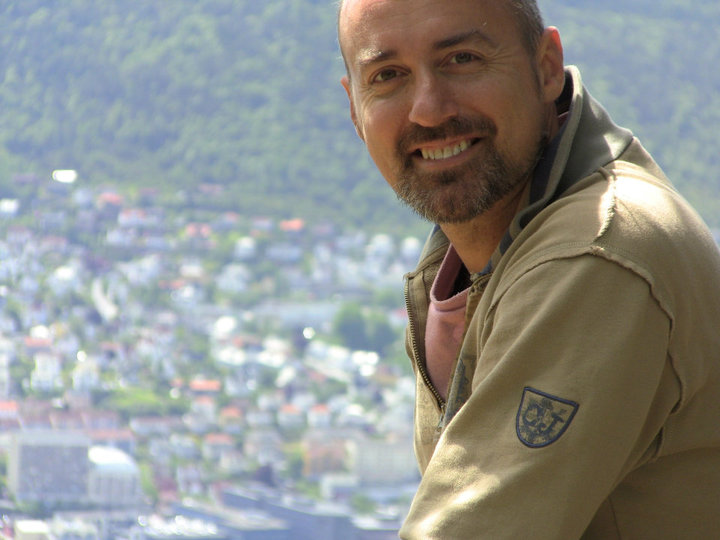 The central philosophy of Virtual Creations remains clear:
Facilitate communication – Make it easy for people to say what they want to say.
Virtual Creations uses the communications medium of the World Wide Web to implement this philosophy, and specialises in developing websites in such a way that a website's owner, along with their employees, members, customers and suppliers, can all communicate effortlessly, efficiently and effectively.
This philosohy seems to be working. Virtual Creations has now developed hundreds of websites for a wide variety of organisations, all around the world, many of these using HarmonySite, our flagship website product.
Our experience has told us that most people have little or no idea about the steps involved in developing and maintaining a website. Common questions include:
What's a domain name and how do I register one?
What's hosting for?
What's this thing called "WordPress", and how do I use it to build a website?
Can I maintain it myself?
How do I get it listed on Google?
I'm with a different provider. How do I switch to you guys?
Fortunately, we're really good at all that stuff. We don't want you to have to bother with it. You tell us what you want, and we'll do it. This is what we mean by "personal service"!
We sit down with you and have a chat about exactly what you want from your website.
We talk about how your business currently works, and how it could work better if you had a truly powerful website.
We go away and handle it all for you - giving you the best website available.
The only part we don't do is maintain the website's content for you (the words and images on the pages, the contents of your product catalog, your event calendar, etc). We've found that most people would rather do that themselves instead of pay us to do it (as long as it's easy to do!). Why would anyone want to pay us website-development rates to fix a spelling mistake? (e.g. "Paragraph 3 on the Contact Us page has got a misspelled word.")
That's the beauty of a Content-Management System (CMS). The website owner can do it all themselves, saving them time and money.